Products
All purchases can be made without registering; choose the "Checkout as Guest" after completing your shopping cart. Or you can register an account to make it easier next time.
The prices for all products are displayed in the galleries under the individual images.
Event Download, CD and USB Stick
These products are for all of the digital images of ONE RIDER at ONE TRACK DAY.
(For selected photos of multiple riders/trackdays there is the Instant Digital Download option)
To order, create a collection of your photos, by clicking "add to collection" underneath your photos in the track day gallery. When you have added all of your photos, click "My Collection" and review your photos. Please make sure you have added all of your photos from the one track day to your collection and removed any photos that are not you. Click "Order CD/USB", select your product option and add to basket. There is also a download option there.
You can purchase all the photos of yourself from another event or of a different rider, by making another collection and following the same procedure. You can also add Prints, Canvases and Instant Downloads to your order.
CD and USB Stick orders include a Photo Collection Download, and you will be emailed a link within 48 hours.
CD, USB Stick orders will be posted in 2 to 5 working days.
Image resolution is 20 Megapixel for all options.
If your order includes photos that are not of you or from other track days, these will be removed and we will contact you with the option of a refund or accepting the revised order. Images where you are prominent in the background or by the side of another ridercan be included.
Digital Downloads
Digital images in JPEG format are available as instant downloads.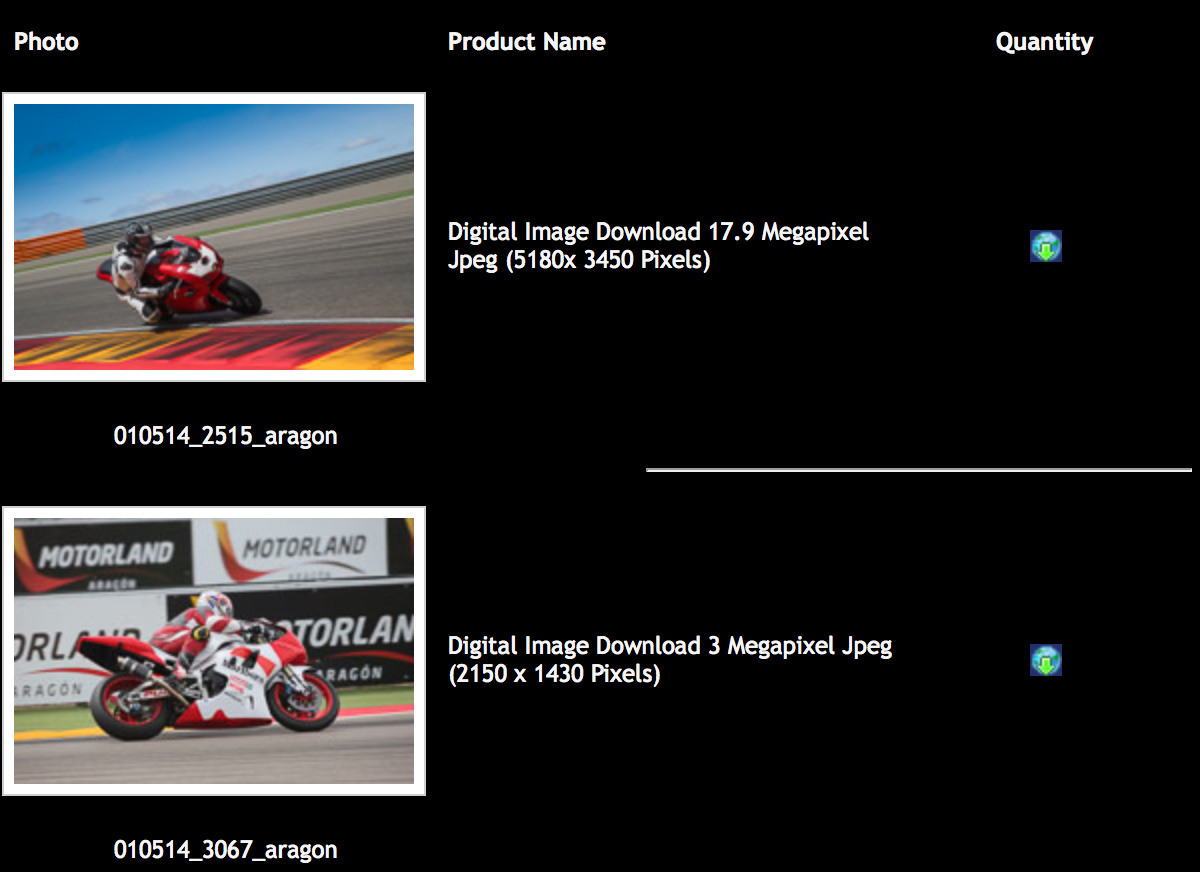 Prints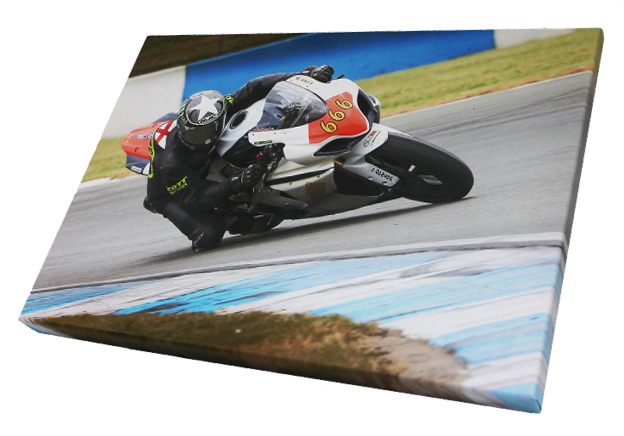 Available in sizes 9"x6", A4, A3, A2, A1 Colour and Black and White
Please allow up to 5 working days for dispatch.
Canvases
Available in sizes 20"x14" and 30"x20".
Both sizes on pine stretchers with 38mm deep sides. Purchases are sent by Parcel Force
Please allow up to 10 working days for dispatch.